What Is Family? They were the people who claimed you. In good, in bad, in parts or in whole, they were the ones who showed up, who stayed there regardless."
Family is a single word, with many different meanings. People have many ways of defining a family and what being a part of a family means to them.
Do you know why your family is most important in your life? Because they will give you love, warmth and affection, no matter what.
Always remember that the goodness in you, is due to your family. It is this unit of the society that you can turn to, even if you have done something grave, something wrong.
You are a part of it, be happy that are lucky enough to have a family!
We are excited about our website "Our Family 2 Yours" Turn The Pages and come back often to visit.
*Families Are What Life Is All About.*
We have tried to put many memories together here of families. We have added a lot of pages we hope you will like.
(If You Want a FREE Copy Of This FUN Back-To-School List Hop Over To Bitz and Giggles.)
In Our Family We Love To Cook, so we have put in some of our favorite recipes, and activities we do on holidays.
We Also Love To Garden. We use to own a big farm with 2200 Asian Pear trees. It was a lot of work, but work is good for families. We would harvest everything we could every summer and enjoy our labors all winter.
Turn the Pages and visit our gardening sections . We Also Love To Read In Our Family. Please TURN THE PAGE and see some of the books we recommend as well as some of our favorites we still read today.
Reading with your children and grandchildren makes many memories they will remember through their years.
We Love Music In Our Family. I remember gathering around our old player piano and singing songs as a family.
I loved Christmas time with all the beautiful Christmas songs.
Turn The Page and visit our Music page and our Piano page .
We Love Cooking In Our Family. We had a huge kitchen table we could sit the family and extra neighbors that would stop in. Everything was made from scratch and the kids still talk about sitting around the table and sharing time together.
We Love To Research Our Ancestors. We were given a list of ancestors that date back to the 1600's WOW!
So much history there and exciting to know where we originated from.
Look up your ancestors and learn their stories!
Mark Your Calendars For Another Fun Activity For Kids, ( August 18th from 11AM to Noon) At Your Local JCPenney Store! Let The Kids Color Their Own Pencil Pouch For FREE! All Materials Will Be Provided By Your Store!
Enjoy What It's Like To Be a Parent At Disney.
First Day Of School Photo Printables From Pre-K to High School..via Mandatory Mooch.
"Back-to-school season is an exciting time for students of all ages," says Chris Brandt, chief marketing officer at Chipotle. "No matter the time of year, we're committed to providing students—and all of our customers—real ingredients, real cooking and real flavor, and we hope this BOGO will only add to students' back-to-school enthusiasm."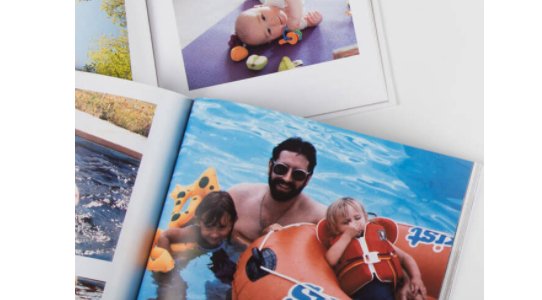 Did You Take Lots Of Pictures This Summer? Then Showcase The At BLURB…Take 30% off Photo Books With Code TAKEATRIP3RT + FREE Shipping.
Painting Rocks is a Big Thing! Check Out This Fantastic Halloween Rock Painting Idea For Kids….This is a Fantastic and Easy To Follow Tutorial.
Turn the Page and Let The Inspiration Edit Show You and Your Kids How To Make These.
OK these DIY Rainbow Pencils are so Cool! Why have Boring Pencils when you can have Rainbow Pencils? Such a Fun and and Easy DIY Pencil that is So Adorable.
So Clever…..Learn How To Make American Girl Doll Washing Machine. This Doll Craft is Fun and Easy To Make.
(Thanks American Girl Ideas)
"The Old Paths"
I liked the old paths, when Moms were at home.
Dads were at work.
Brothers went into the army. And sisters got married BEFORE having children!Crime did not pay; Hard work did;And people knew the difference.Moms could cook;
Dads would work;
Children would behave.
Husbands were loving;
Wives were supportive;
And children were polite.
Women wore the jewelry;
And Men wore the pants.
Women looked like ladies;
Men looked like gentlemen;
And children looked decent.
People loved the truth,
And hated a lie.
They came to church to get IN,
Not to get OUT!
Hymns sounded Godly;
Sermons sounded helpful;
Rejoicing sounded normal;
And crying sounded sincere.
Cursing was wicked; Drugs were for illness.
The flag was honored;
America was beautiful;
And God was welcome!
We read the Bible in public;
Prayed in school;
And preached from house to house.To be called an American was worth dying for;
To be called an American was worth living for; To be called a traitor was a shame!
I Still Like "The Old Paths" The Best.
"The Old Paths" was written by a retired minister who lives In Tennessee."
Hi there! Thanks for visiting. We'd LOVE for you to hang around!
and/or subscribe by email (which is on the Contact Page above) to be sure you don't miss an update!
Disclosure of Material Connection: Some of the links in the post above may be "affiliate links." This means if you click on the link and purchase the item, I will receive an affiliate commission.
Regardless, I only recommend products or services I use personally and believe will add value to my readers.
Save
Save
Save
Save
Save
Save
Save
Save
Save
Save
Save
Save
Save
Save
Save
Save
Save
Save
Save
Save
Save
Save
Save
Save
Save
Save
Save
Save
Save
Save
Save
Save
Save
Save
Save
Save
Save
Save
Save
Save
Save
Save
Save
Save
Save
Save
Save
Save
Save
Save
Save
Save
Save
Save
Save
Save
Save
Save
Save
Save
Save
Save
Save
Save
Save
Save
Save
Save
Save
Save
Save
Save
Save
Save
Save
Save
Save
Save
Save
Save
Save
Save
Save
Save
Save
Save
Save
Save
Save
Save
Save
Save
Save
Save
Save
Save
Save
Save
Save
Save
Save
Save
Save
Save
Save
Save
Save
Save
Save
Save
Save
Save
Save
Save
Save
Save
Save
Save
Save
Save
Save
Save
Save
Save
Save
Save
Save
Save
Save
Save
Save
Save